Ketamine Treatment for Vets with PTSD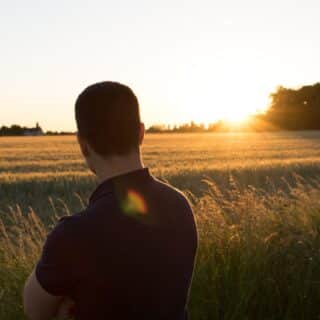 The number of veterans suffering from PTSD continues to grow at an alarmingly high rate, with reports of triggers from war zone deployment, training accidents and military sexual trauma (MST) across the board contributing to the growth of PTSD.
According to The U.S. Department of Veteran Affairs, the number of veterans with PTSD varies by service era:
Operations Iraqi Freedom (OIF) and Enduring Freedom (OEF): About 11 to 20 out of every 100 Veterans (or between 11-20%) who served in OIF or OEF have PTSD in a given year.
Gulf War (Desert Storm): About 12 out of every 100 Gulf War Veterans (or 12%) have PTSD in a given year.
Vietnam War: About 15 out of every 100 Vietnam Veterans (or 15%) were currently diagnosed with PTSD at the time of the most recent study in the late 1980s – the National Vietnam Veterans Readjustment Study (NVVRS). It is estimated that about 30 out of every 100 (or 30%) of Vietnam Veterans have had PTSD in their lifetime.
Often times, cases of PTSD lead to other mental health problems such as anxiety and depression, which can result in severe drug abuse as a coping mechanism. Addiction center figures indicate that more than 20% of veterans with PTSD also suffer from an addiction to or a dependence on drugs or alcohol.
Symptoms of PTSD
Symptoms of PTSD in military veterans vary from person to person, but a few of the most common PTSD symptoms will include:
Upsetting memories/flashbacks
Feeling on-edge or anxious
Having trouble sleeping
Difficulty going about daily life and routines
Self-destructive behavior (self-harm or substance abuse)
Problems connecting in relationships
Aggression
Low sense of self-worth
Ketamine as A PTSD Solution
Recent data from Frontiers in Psychology has shown Ketamine infusions as a possible solution for veterans suffering from PTSD. While not necessarily effective in lowering the PTSD rate of soldiers currently on the battlefield, nor in the scores of early PTSD patients, it may improve the PTSD-scale scores for chronic conditions.
Check out our latest blog on Ketamine as a revolutionary treatment for mental health for more information, or schedule a free consultation at New Pathways Clinic in Cleveland today. You can also learn more about how ketamine helps with post-traumatic stress disorder via this page on our site.